The Gosund SP111 is a great wireless plug with an ESP8266 controller built in that can switch and measure mains power. It can be flashed OTA with tuya-convert so you don't even need to do any soldering to get custom firmware such as tasmota on it. The form-factor is also impressive being so small and at about €12/piece the price is hard to beat. The only major downside is that with low/no load it can have that annoying beep / whistle / whining that comes from a badly positioned / not fixed coil ("coil whining").
Please be careful – you're dealing with mains electricity here, so unless you know what you are doing and are ok loosing your guarantee for opening and meddling with the insides of a device PLEASE STOP HERE!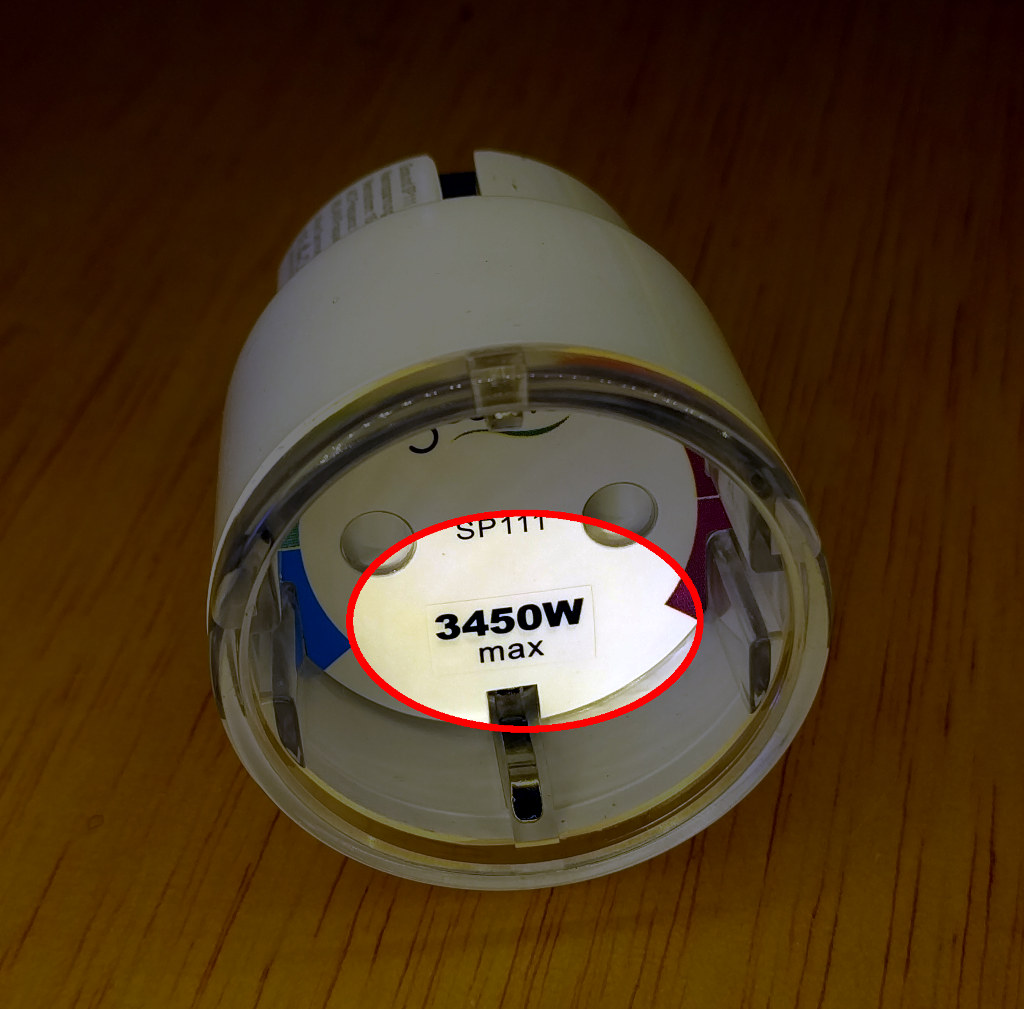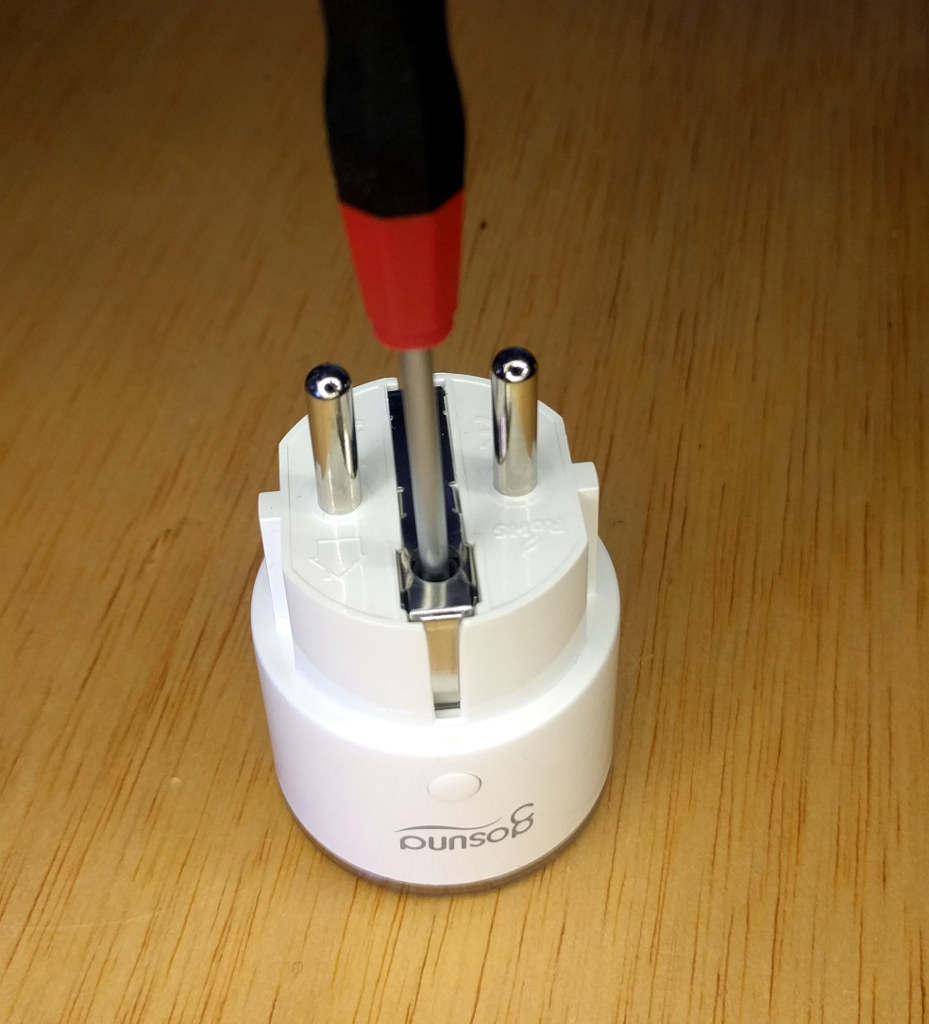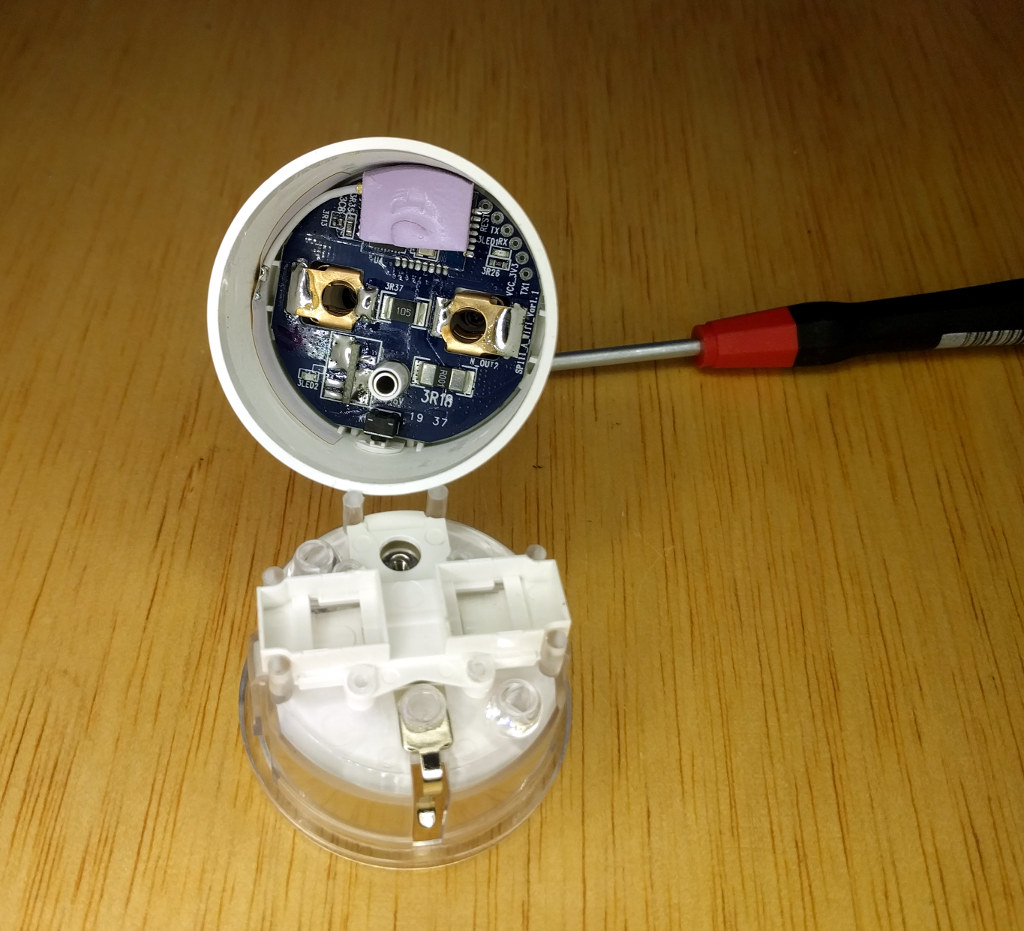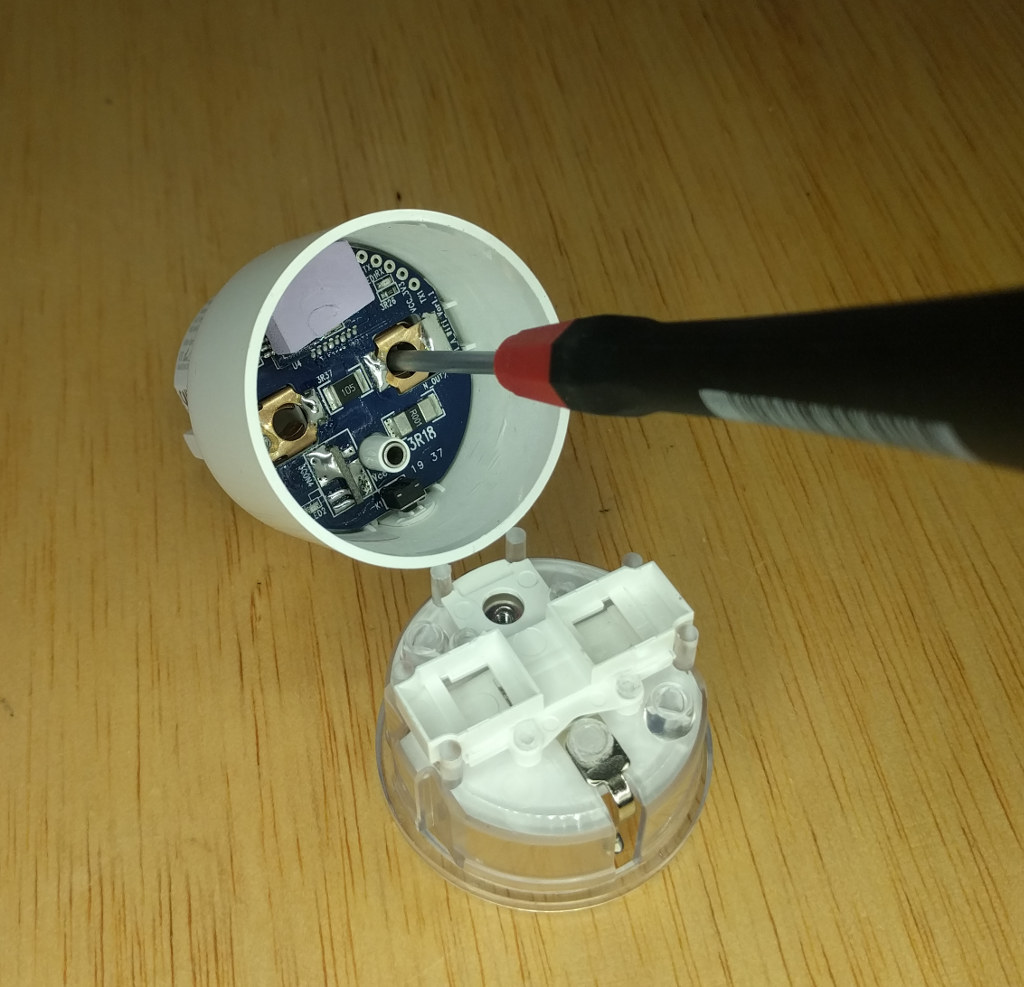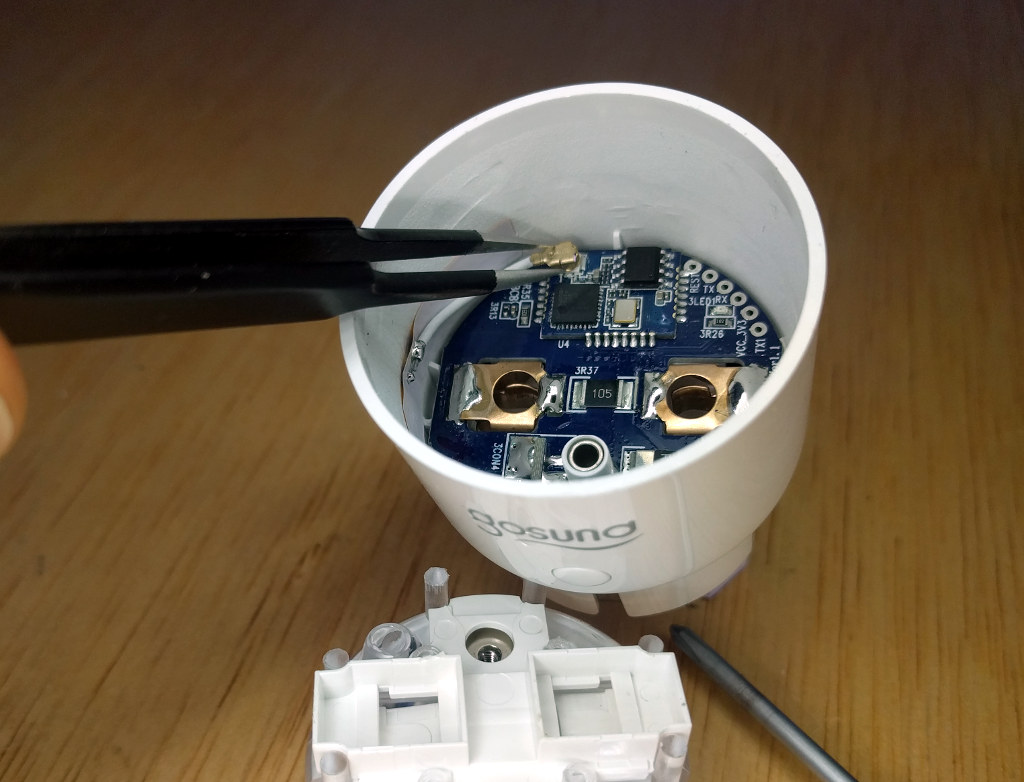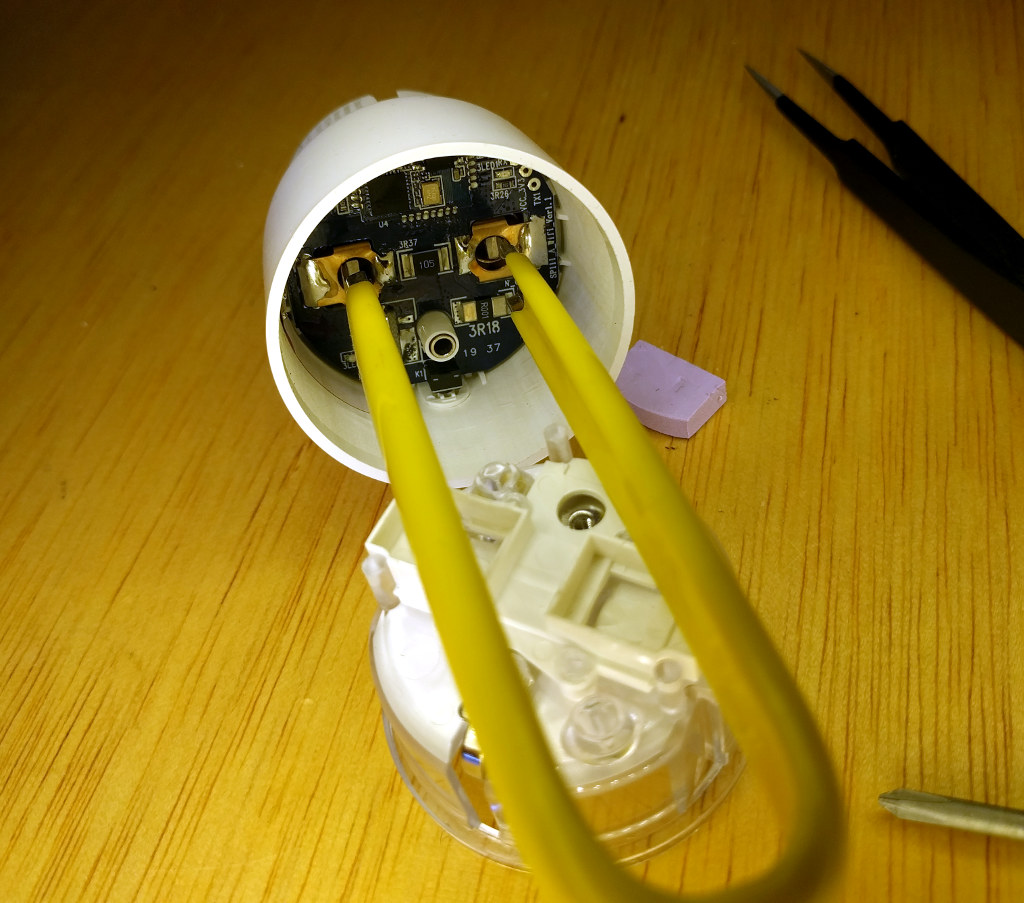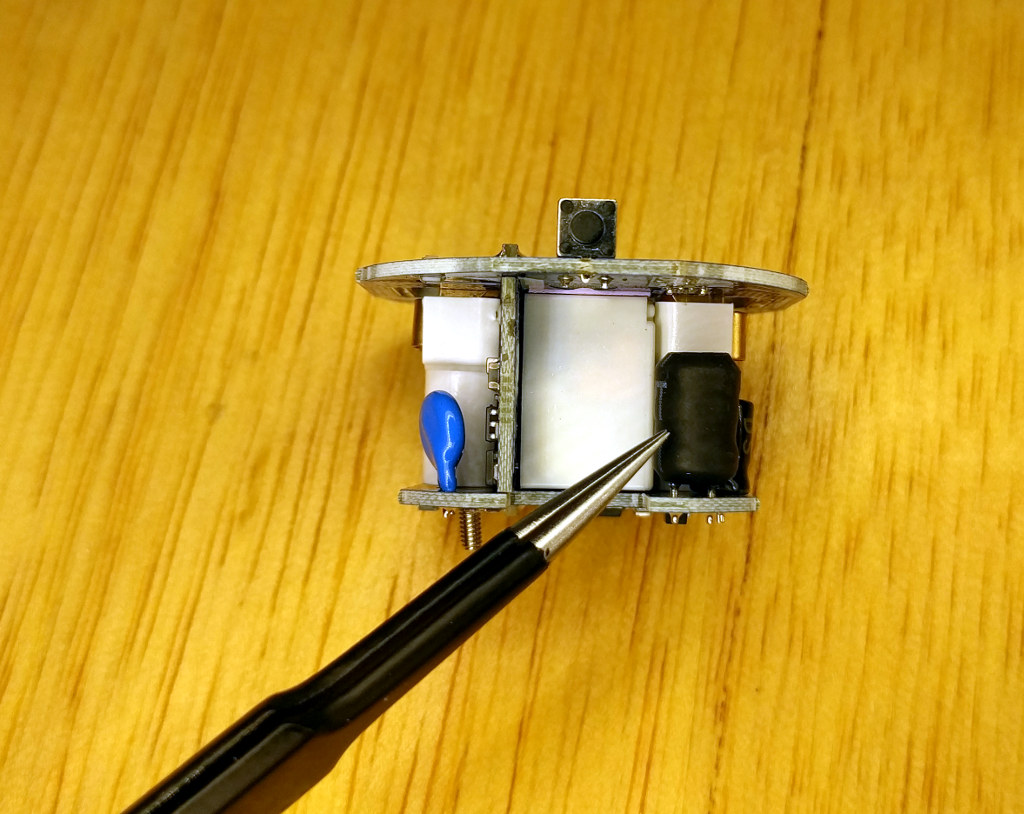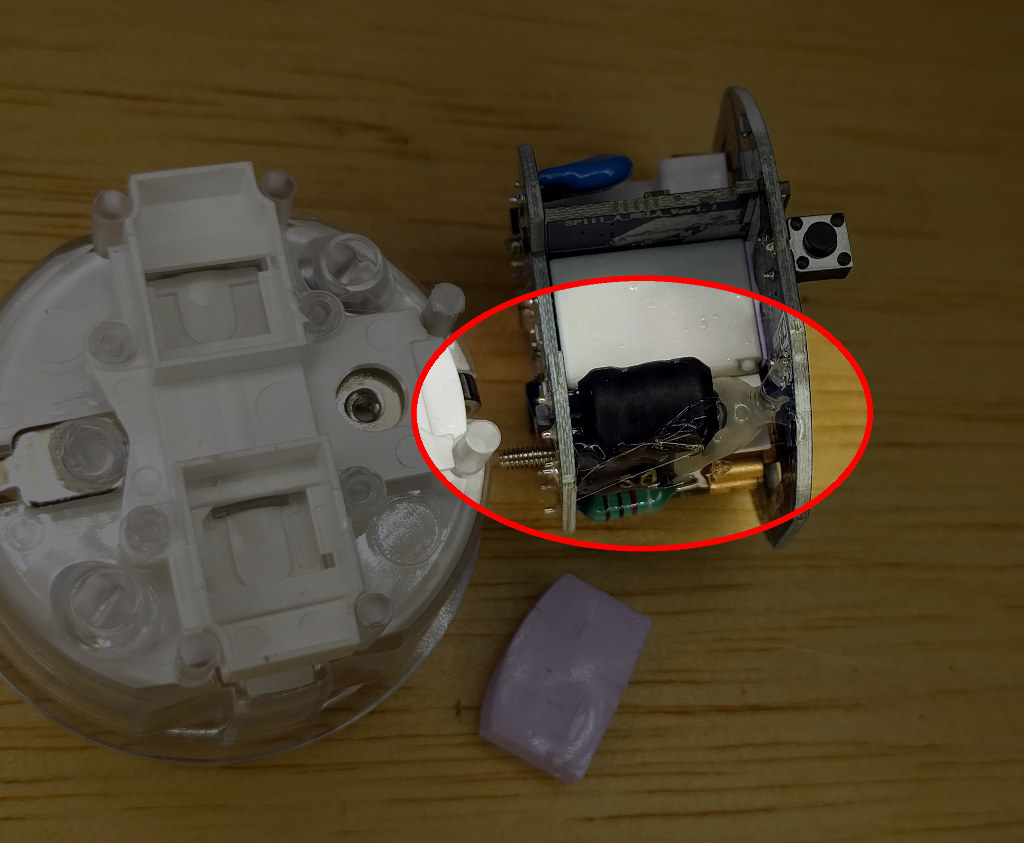 Now re-assemble everything again carefully remembering all the screws, clipping on the antenna again and the purple pad which keeps the antenna connector in place. When you plug it in again you should find that it no longer whines. 🙂
Pro-tip: this method (putting a dab of hot-glue on the coil) is the solution for nearly all whining power supply issues – the only difficulty is getting them open non-destructively and identifying the offending coil.
You can follow any responses to this entry through the RSS 2.0 feed. Both comments and pings are currently closed.